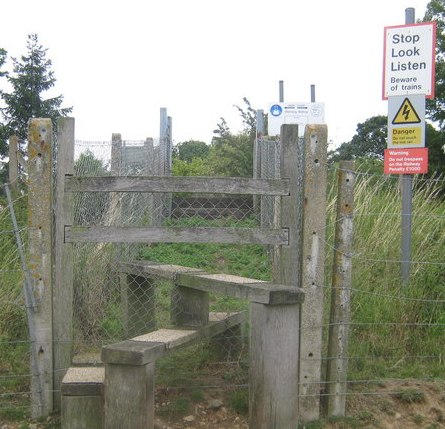 Maybe I'm simplifying things but it seems to me that there are three stages in the depiction of a minority group in fiction:
In the first stage, the group is marginalised, villanised, or even both. I'm thinking in particular of the use of racial minorities as villains, the evil sexualised "other woman," and the gay villain (with extra points if he's a sadist or a masochist).
In the second stage, there are somewhat sympathetic portrayals of main characters from a minority group but these are nonetheless still stereotypes and/or use the difference as a way to ramp up the angst in the story. With regards to disability, for example, Martha Stoddard Holmes has observed that "The connection between emotion and impairment has become a kind of cultural shorthand: to indicate or produce emotional excess, add disability" (3).
In the third stage, portrayals are nuanced, people from minority groups are treated as individuals, and their differences are not used to generate shock, pity, angst or a sense of the exotic.
Here are some of the rules from 1960, when Anne Britton and Marion Collin wrote their guide to writing romantic fiction. With regards to disability, race and sexuality, things seemed to be mostly stuck in stage 1, with a few examples of stage 2 allowed only if the author was particularly talented:
Sexuality:
divorce [...] offends a large number of readers and means that the magazine runs the risk of being banned in Eire, [...] it is only one or two of the top circulation magazines which occasionally run powerful stories about the children of divorced parents and the effect a broken marriage has on them.

Illegitimate children are out of the question. There are probably only two or three publications in England which will touch this subject, and their policy is usually one of shock tactics at any price. (16-17)
Disability:
Deformity is [...] unpopular. Many of the smaller publications ban it completely [...]. Of course, there have been some very moving stories about blind girls, and girls with a slight limp who fear that love is not for them, but this kind of plot is not easy to put over sincerely. It can so easily become mawkish. If it has to be written, at least leave the reader with the hope that the girl may eventually recover, and remember that only one or two markets will even consider the story. But never a heroine with one leg. No one will buy that story. (16)
Race:
There is [...] a colour bar in women's magazines. To make a mixed marriage the central situation in a story is to invite a definite rejection at the present time. (17)
Things have moved on quite a lot since then, of course. In romance novels divorced protagonists  are fairly common and secret illegitimate babies seem to be a positive draw for some readers. Nonetheless, there are still plenty of books stuck on steps one or two.
-------
Britton, Anne and Marion Collin. The New Writers' Guide: Romantic Fiction. London: Boardman, 1960.
Stoddard Holmes, Martha. Fictions of Affliction: Physical Disability in Victorian Culture. Ann
Arbor: U of Michigan P, 2004.
-------
The image of a three-step style on a level crossing (complete with a warning of danger and an admonition to Stop, Look and Listen) was taken by David Anstiss, who made it available under a Creative Commons licence. I've cropped it slightly; the original is available here.