They looked up and saw a star
Shining in the East beyond them far
And to the earth it gave great light
And so it continued both day and night.
Really I'm just a speck
Compared with a star, the planet is just another speck
To think about all of this
To think about the vast emptiness of space
There's billions and billions of stars
Billions and billions of specks
We be not worthy so much as to gather up the crumbs under thy Table.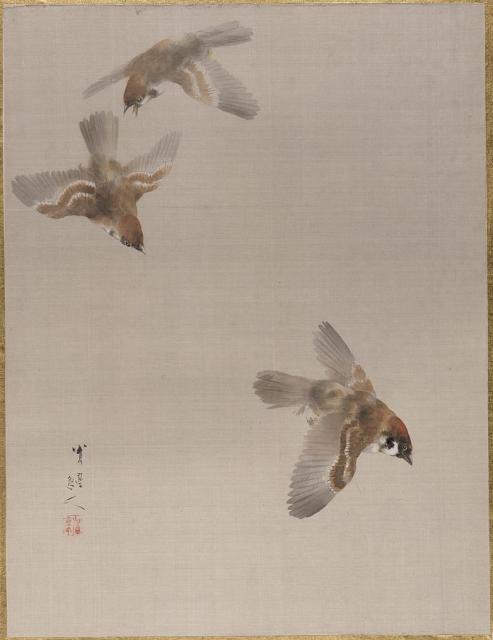 Watanabe Seitei - Sparrows Flyings
Are not five sparrows sold for two farthings, and not one of them is forgotten before God? But even the very hairs of your head are all numbered. Fear not therefore: ye are of more value than many sparrows.