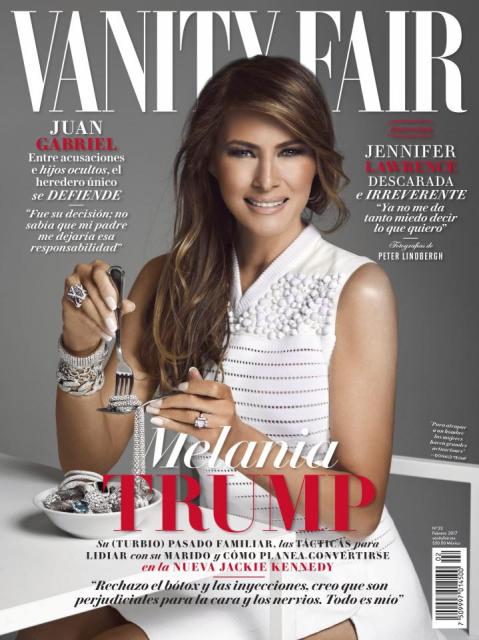 Melania Trump, eating diamonds, on the cover of Vanity Fair (Mexico)
-----
"Sometimes I think fashion magazines are run by revolutionaries just to make the aristocracy look stupid."

He suppressed a grin. From Sarah's mouth this comment was not praise. She was a staunch monarchist and a firm believer in the social hierarchy. Jack, however, had no such faith in social order; the idea of La Belle Assemblée being run by a cabal of anarchists gave him fond feelings for that periodical.
Cat Sebastian, The Soldier's Scoundrel, Avon: 2016, page 29.