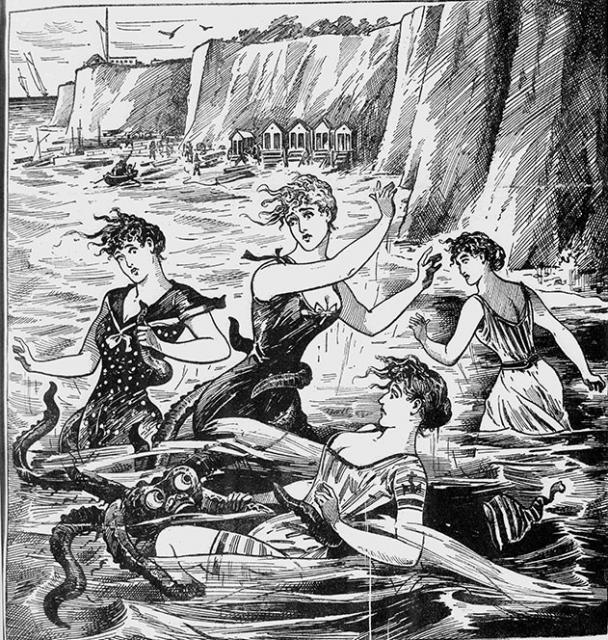 monsters and aliens offer important insight into how different animals become enlisted in the work of legitimizing particular human genders, sexualities, and races through animal imagination. In other words, monsters and aliens are imaginary beings, but their textual bodies are composed of specific animals — bears, lizards, birds, crabs, squid, etc. — that are deployed for the purposes of different fantasies of gender, sexuality, race, and species. In particular, vertebrate- and especially mammal-based monsters make it easier to confirm heterosexual, racialized fantasies about bestial dominant masculinities and fragile white femininities, whereas invertebrate-based creatures open up a whole different realm of embodied animal relations, fantasies, and desires. (Van Engen)
The article from which this quote is taken is about erotica, but I think some of its insights could also be applied to some kinds of romance.
----
Dagmar Van Engen. "How to Fuck a Kraken: Cephalopod Sexualities and Nonbinary Genders in EBook Erotica." Humanimalia 9.1 (2017).
----
The picture comes from the Illustrated Police News of 17 October 1896. It depicts the "alarming experience of fair bathers who are attacked by an octopus." I found it at Wikimedia Commons but more details can be found here.